Services available and to be paid in the Bar
Breakfast, Lunch and Dinner
We recommend you: Cagliari San Remy Bastion, unique experience with a breathtaking view.
For a perfect awakening and to start the day on the right foot, we recommend having breakfast at the Bar a few steps from Castello Affittacamere, the Caffè De Candia, for the particular location in the Bastione San Remy, in Cagliari historical center. The breakfast is excellent: brioches and cappuccinos are very good to prepare you for a positive day; you can taste the typical Cagliari's little pizzas; the magazines are available for the clients, it is an elegant and quiet place, the staff very kind, it is ideal for enjoy a glad morning and appreciate the city in full.
Always at two steps from Castello Affittacamere, on the Bastion upper part you will find the: Caffè degli Spiriti, Elegant Restaurant, well furnished, with hammocks and sun loungers, suitable, especially during the hot Cagliari summer periods, to to enjoy the fresh air from the splendid Bastion's terrace, from here, if you are lucky! Immediately after the sunset, You can enjoy a magnificent evening with flamingos' flying over your head. The restaurant is also ideal for: receptions and birthday parties, anniversaries, aperitifs with breathtaking views in the old city, fantastic meats' and cheeses' platters are accompanied by a huge choice of the best beers and the best national and local wines suggested by the bar's staff.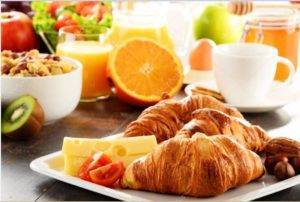 Taste the Excellent Breakfast and Typical Sardinian Cuisine
Bar & Restaurant
Excellent value for money
A cool bar with cool tunes
A cool bar for a drink and some small snacks, a selection of local beers. This is a cool place to chill out, it is cosy inside and has a nice area to sit outside. There is even a barber shop tucked in the back of the bar so if you need a tidy up before your beer this is the place. It plays good retro music which gives the bar a classic cool style.
Plymouth,  United Kingdom
"Great cocktails with a beautiful view
I visited with my boyfriend a couple of times during our stay in Cagliari and the cocktails are great. Really good place to enjoy an evening drink with a great view. There's lots of tables or you can enjoy your drink on a day bed or hammock! We didn't eat here but the menu looked great and the food from other tables smelt amazing. Very attentive staff! If you are visiting on a Friday/Saturday I'd recommend booking a table (even for a drink) as it gets very busy!
"
Cambridge, United kingdom